Mar. 23, 2022
Equipped with a professional portafilter machine, a specially constructed coffee grinder, a juice squeezer, sufficient means of storage and many other features, the Coffee-Bike is the perfect full-value mobile coffee shop with small space requirements and unbeatably low investment costs.
Owing to the Coffee-Bike's self-sufficient operating mode, coffee lovers can indulge in the finest hot beverages at the most unusual locations; whether on the weekly market, at a street corner, in the park or especially booked for caterings and events. The mobile coffee bar attracts peoples' attention.
Types of coffee bike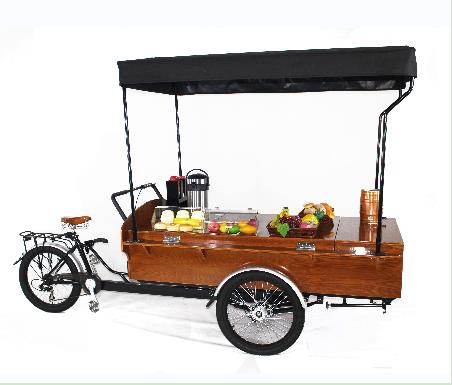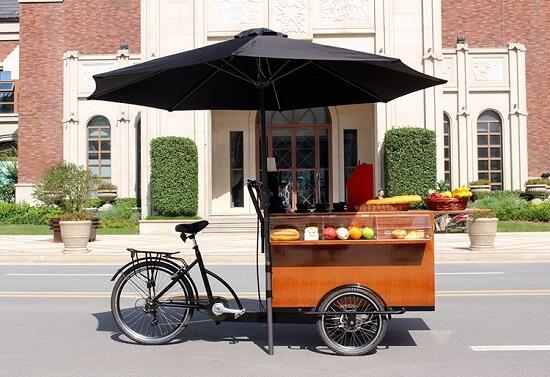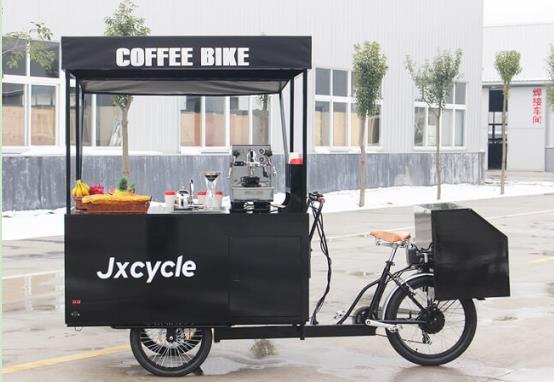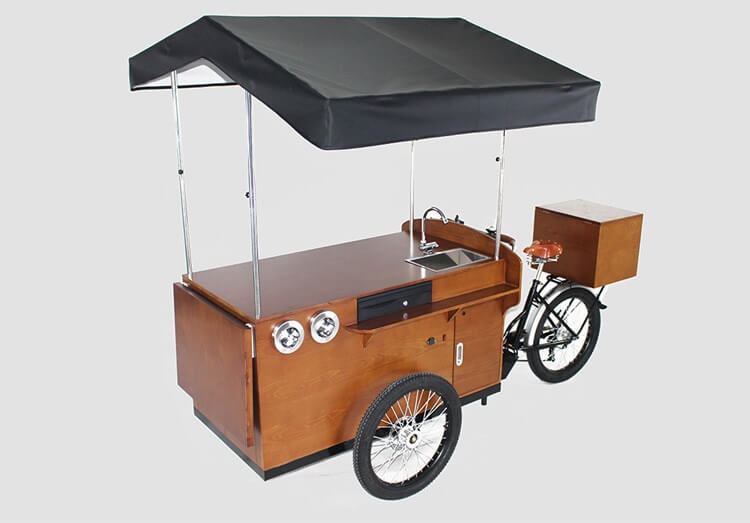 Features
A basic coffee bike is made of waterproof, veneered plywood, includes a 2-groups gas-electric coffee machine, a coffee grinder, a water pomp, and an electrical installation. Side shelves and cup dispensers facilitate everyday work, and a back carrier gives an additional storage space.
Made from Food Grade Stainless Steel that meet the requirements of public health and safety standards.This sink is safe to contact with food and other elements that people can consume from your mobile coffee shop.
A fully electric cafe on wheels, our coffee carts are specialized to meet your requirements as a mobile cafe. Our offerings include a sink equipped vending bike, the option to upgrade to pedal assist, and plenty of storage in every vending bike we make. Whether you plan to start a mobile espresso bar, or sell cold equipped vending bike, it's made easier with jxcycles.
Start your very own mobile coffee business using the most innovative & affordable vending bike in the world. Be at your customers' fingertips, create coziness around yourself and your business will flourish.
All our coffee tricycles are made in China to a very high standard, which makes them the perfect mobile coffee vending solution. Our mobile coffee bikes and coffee carts, are compact and manoeuvrable with an option of electric power assist which allows them to be easily re-located to follow the crowd.
We also offer a bespoke coffee bike solution, which can be tailor made to suit your requirements.
With a bit of imagination, we can turn a simple cargo tricycle into something special!
Contact us today to set up your order.