Looking to buy or rent a vending bike for your business? But not sure which type is right for you?
In this handy guide, we discuss the different vending bikes we offer at Beijivehicle, explaining their features, benefits, and how to use them to make the biggest impact.
1. Cargo Bikes
Cargo bikes are also called Bakfiets or Cargo trikes, it can carry more groceries, and you can also use it to carry kids. This is a very environmentally friendly way to travel.
Perfect for capturing the attention of crowds at festivals and parks on hot summer days, cargo bikes are a blast from the past. Guaranteed to ignite nostalgia, this old-fashioned mobile vending solution comes with all the modifications needed to sell coffee, gin, ice cream and a variety of other products.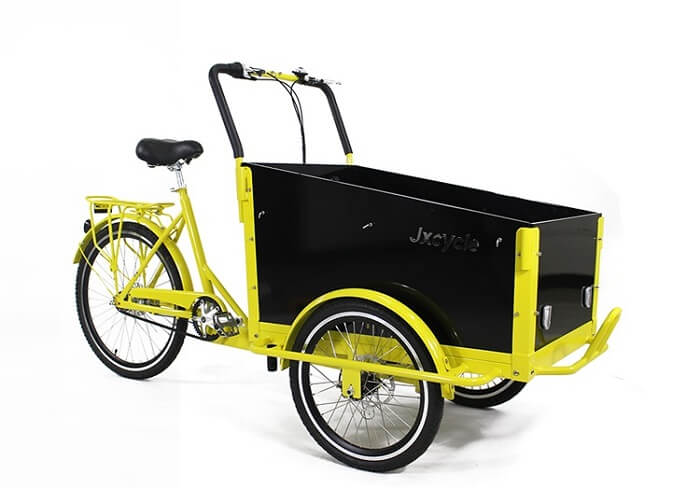 With charming artwork designed to fit the traditional style of the vending cart, you're sure to catch the eye of passersby.
As the best cargo bikes manufacturer and supplier, we have a variety of cargo bicycles for sale: Electric cargo bikes, Long John bikes. All cargo trikes are designed by experts and will definitely meet your needs. If you want to buy Bakfiets, please contact us.
All Ice Cream Bikes can be designed to your specific requirements and become the ultimate marketing tool for urban or rural trade, store sampling and product promotion.
As an ice cream bikes manufacturer and supplier, all our ice cream bikes are equipped with professional equipment to meet all customer needs, or send your customized needs to us, we will design and manufacture for you.
Safety and environmental protection
Equipped with a heavy-duty and powerful temperature-controlled freezer connected to the bicycle, and its brand-new solar panel function design is environmentally friendly.
Reinforced folding frame
The heavier frame and wheels have better stability and durability.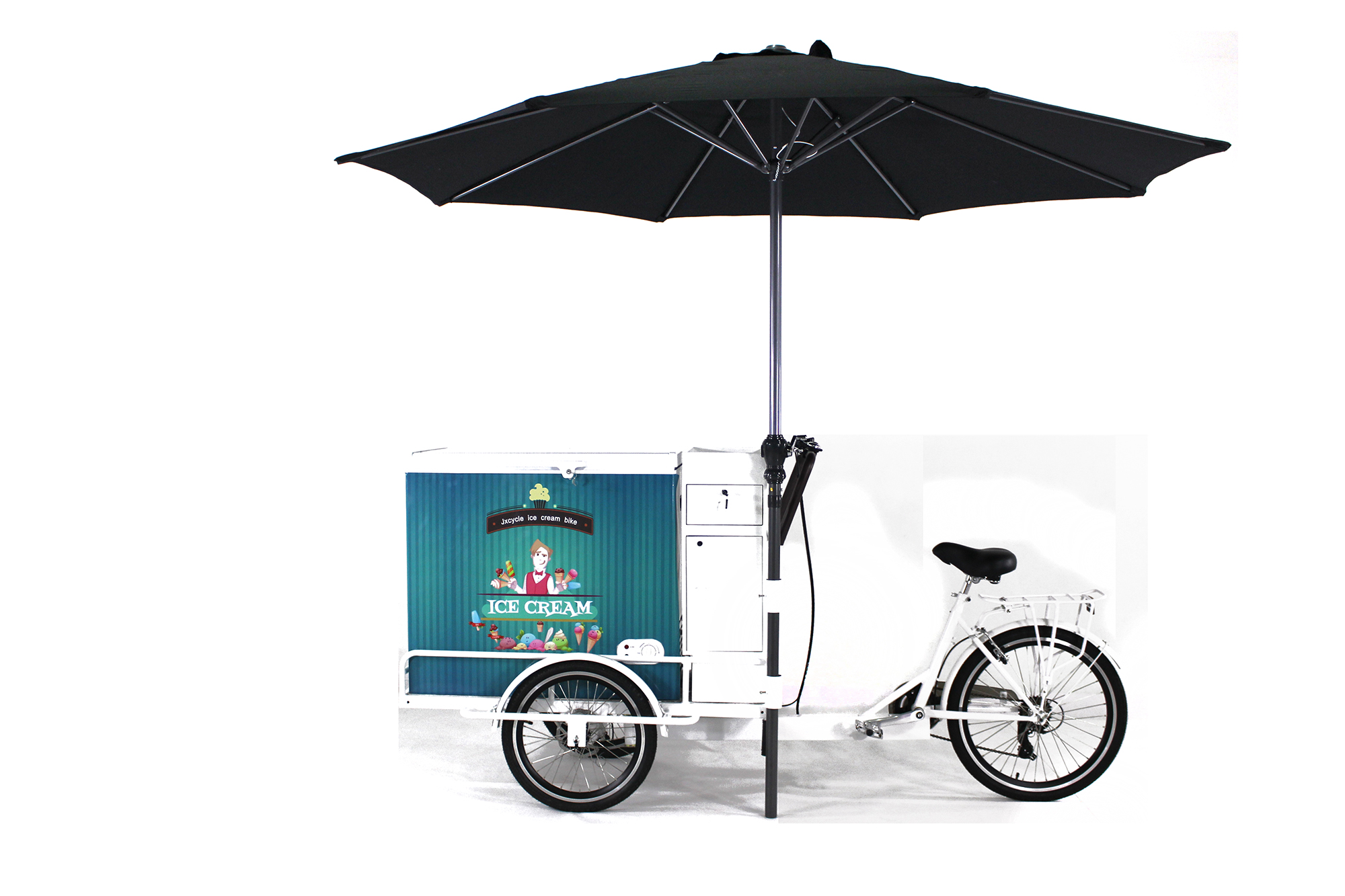 Self-contained cooling system
Using a dual-circuit system, our sustainable, environmentally friendly 240-liter refrigerator-freezer can run self-sufficiently for up to 10 hours.
Professional equipment
Add a spoon shower, cup dispenser or LED light bar to ensure safe and hygienic working conditions and always display your ice cream properly.
The best trikes parts
Our bicycles use the best components, such as a 500 W mid-mounted engine, Shimano transmission and dual brakes.
Last, but by no means least, on our list is our vending cart.
Vending bike is also known as retail bike or delivery bike,It is specially designed as a perfect mobile stock to sell snacks,fruits and other goods on street, which is the most fastest, convenient, and good looking vending cart.
Steel bike frame makes it stronger and easily to ride. You can choose pedal version or electric version.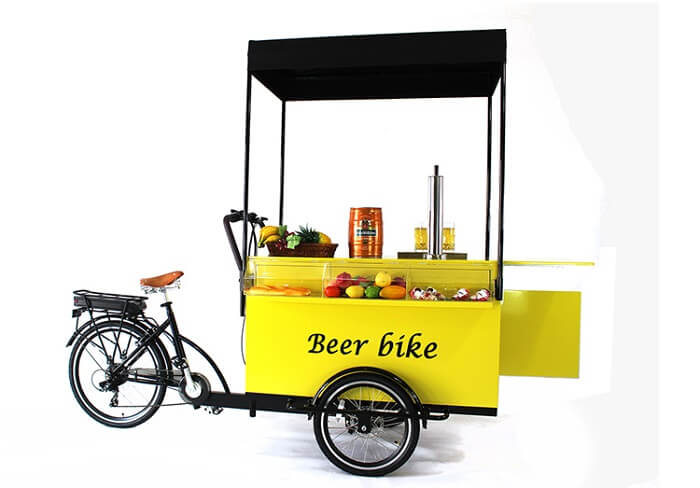 Suitable for both outdoor and indoor locations. It can serve any purpose one can think of.
This unique vending solution for selling a variety of food and beverages has undeniable appeal and will surely help you stand out at festivals, busy parks and fundraising events.
Like all of the bikes featured in this guide, our vending carts can be equipped with your own artwork and design to fit your brand.
For help and advice on deciding which type of vending bike is best for your business, get in touch with our team today. We'll listen to your requirements, consider your budget and the types of merchandise you want to sell, and provide you with a solution that's right for you and customized advice on how to get the best results.