Food bikes are the low capital, low footprint alternative to food trucks, bringing positive economic and community development.
Food bikes can offer these benefits to local communities:
①Decrease fossil fuel consumption and climate change emissions ;
②Improve use of community space;
③Increase physical well-being and health and foster awareness about the power of bicycles;
④Increase awareness about where food comes from and how it is prepared;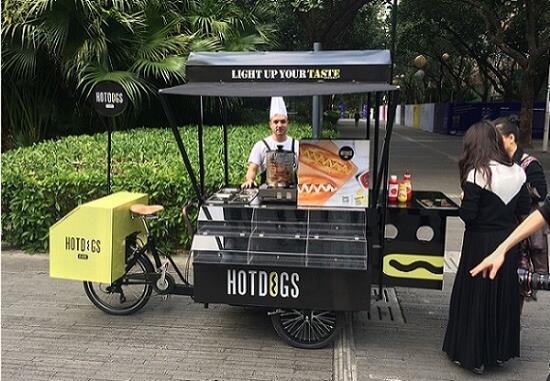 Advantage:
①The bike frame is shock absorbing which guarantees a smooth passage over the bumpiest road. ②The most important is pedal electric food bike is environmental protection.
Food bikes promote interaction between chef and eater. The experience will be more similar to a "street food" experience, where the cooking is done on the street level as opposed to hidden inside a vehicle. People are generally very curious to watch this process and learn from it. To the extent possible, food bikes could be incorporate food from local and urban farms, while helping to advertise those products with signage on the side of food bicycle.
The Food Bikery will harness the positive aspects that food trucks foster (economic opportunity and community space),while minimizing harmful environmental impacts, increasing knowledge about food and demonstrating the utility of bicycles.
Eating on the streets is no more shameful. It's no secret that street food becomes somewhat high-end nowadays, especially in NY or CA. For example, we'd better eat some nicely cooked Asian dim sums, or a fresh sandwich "with heart" from a street vendor on a food bike who puts his soul into what he does, than to eat a tasty but not nutritious, not healthy and practically artificial big mac.
Different network cafes have flooded the world, and in any part of it you will have the same taste, without any hint of individuality, local piquancy or creativity in food.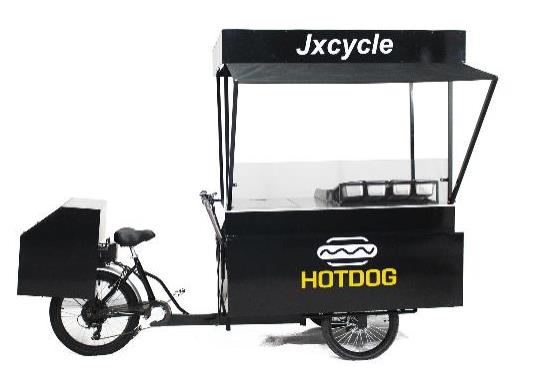 However, we can change this and bring food industry into a qualitatively new level together! If you have something to offer to the street food market, we will gladly help you.contact us!