New ice cream bike bringing treats to southeast Regina residents.If you happen to live in southeast Regina you might just run into a brand new company called Sharkbites Ice Cream Treats.Makenzie Chamberlin started the company in June, after she decided to buy an ice cream bike and start riding around different parks."I keep all my prices under five dollars and I just pop up in little locations which I announced on my Facebook page and I stay there and hang out," Chamberlin said."There is already a couple of streets in certain neighborhoods that I go on at certain times because the kids are like, 'oh, we'll see you again this time next week."Chamberlin added there is no better feeling than making people's day."It is amazing coming down the street ringing my bell and then all these kids jump off their porch and it just it makes my heart so warm"Follow your dreams you're only young once."she plans to do what she loves: riding her bike and selling ice cream."What's better than just enjoying some ice cream with friends and just hanging out?" she said.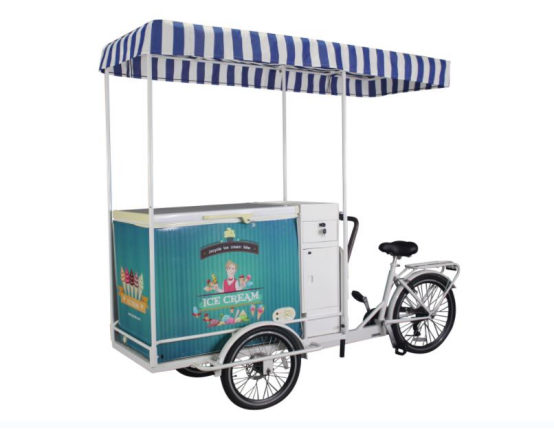 During the hot season, these stylishly-designed ice cream bikes are just the tool you need to bring refreshing delicacies to the streets of your city. Our ice cream bikes exude a charming, summery flair, ensuring an unforgettable ice cream experience for vendors and clients alike. Couple our design tools with your own creativity and let your imagination soar!
It is a turn of the tide for small business owners! With an ice cream bike, you've got a business that can be anywhere at any time without any fuel costs.The ice cream bike holds an advantage over local shops because of mobility, fully functional self-sufficiency equipment. It can reach unconventional places, all while offering wide product selections. These make it easy to open a business anywhere for anyone.
Ready to start an ice cream truck business? Starting an ice cream truck business is an excellent option for entrepreneurs who want to build a business that doesn't require a lot of startup capital. Once you're the ice cream bike supplier in town, consider buying a second ice cream truck and forging new routes to grow your ice cream empire. Eager to start your ice cream bike business?
Ice cream profit margin Your product usually has a profit of 50% or more. Buy a box of ice cream sandwiches for 50 cents a box and look back and sell for $ 1. Some products are more expensive, others are very cheap. There are also minor benefits to using the scoop in a bulk ice cream box. Consider limiting the flavors available to avoid inefficiencies when purchasing larger cases. With heavier features and a powerful temperature-controlled freezer attached to the bike, its new solar panel has an environmentally friendly design. With a heavier frame and wheels with greater stability and durability, it makes the bike that customers from EU / US / elsewhere will love an invincible and amazing new feature.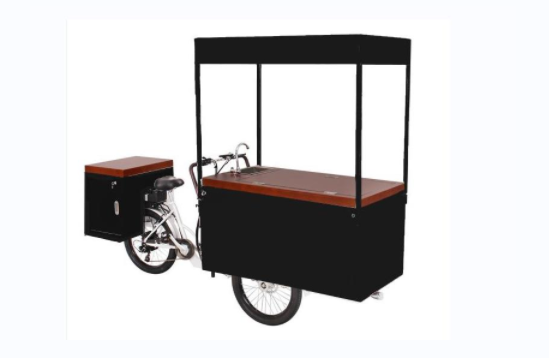 By talking with our professionals, you can:
①Find the tricycles, two-wheeler or bikes that suit your needs. ②Customize colors or upgrade accessories and components for your chosen products.
③Place orders with more expert suggestions to boost your business. ④Our team will reply to you within 12 hours.
Contact us with any questions about your ice cream bike business needs, big or small! We are happy to share our ice cream bike business advice!