Hot dog bike is a perfect solution while we don't have an electricity connection. It works perfectly in a street, at a festival, as well as in a shopping centre. It's made of stainless steel, and equipped with gas supply. A strong burner situated under a bain-marie can easily maintain the desired temperature of the products.
Hot dog carts are by far the most popular street food vending carts in the US – there are whole websites dedicated to nothing but teaching you how to operate a hot dog stand.
The changing times require new solutions. Our hot dog bike aims to keep food delivery and shopping going.
Perfect for holding small events, but can also be used for larger events, perfect for those looking for a green event solution.
It features a mid-range engine, increased portability and improved hydraulic brakes. Our food cycles meet all food safety requirements for hot water, sinks, fresh water and waste water.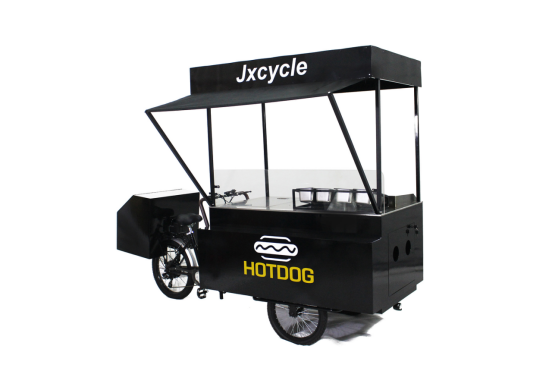 Advantages of starting a business with hot dogs bike
Hot dogs cars are one of the best profitable companies, because they are based on the retail sale of basic human needs: food. This activity is relatively flexible and does not require high costs. This type of business also benefits from mobility, allowing you to move between different locations and find the best-selling area of competition and demand. Set up before starting hot dog carts First you have to find the right place. As long as the stroller married to a hot dog is parked instead of attracting enough openness and movement, you can achieve a large profit.
Some of the good things are:
University Campus
Business region
Industrial Park
Tourist destination
Stadiums and sports centres
Agricultural market
Amusement par
How to get a customized hot dog cart ?
Please welcome to contact our professional sales team to get your own hot dog cart. Our design team will make design with your logo and size. Browse our website to find your favorite hot dog cart. If you have a favorite design, please send it to us, and then we can quote you directly. We can do anything you want.Just feel free to contact us.