Glint is a professional company, sell food bike, coffee bike, retail bike and ice cream bike for Jxcycle bicycle in Kuwait market.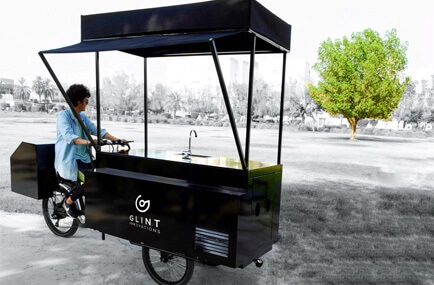 Food bike advantage :
1.Multifunctional bike can selling different foods;
2.With a rear storage box help you put more stuffs and give you more area for the advertising;
3.Water sink and tap with the electric pump system,you can use the clean water and collect the dirty water
4.Hiden design cooling system for the ice cream/Drinking, clean and good use the space;
5.Extended roof to avoid the strong sunlight and rainning,the LED light will help you working in the night and attract everybody's eye;
Dealer contact information in Kuwait:
Office: Zaina tower-Hawalli-Block 1-Ibn Khaldun Street-Mezzanine Floor-office No. 12
E: info@glint.world
M: +965 94717444
W: https://glint.world
instagram account:@glint.innovation.