This is not only a bicycle that can sell coffee. You can try to sell all products that support mobile sales, including coffee, juice, ice cream, and fruits.
As a professional coffee bicycle manufacturer for ten years, we also provide customized services for you. Your idea, let's implement it. Of course, mobile coffee bicycle can also promote your brand, your advertising, and your ideas.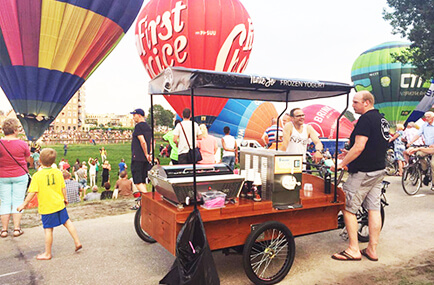 Join us now! Mobile coffee bicycle for sale! You are the boss, you work when you want!