The Jxcycle coffee bike café is ideal for outdoor dining or selling hot coffee in markets, offices, parks, streets and more.
Jxcycle coffee bike café are available in both pedal and electric styles. Electric coffee bike café can reduce cycling fatigue and change the business premises at any time, making your coffee mobile sales business more like a vacation!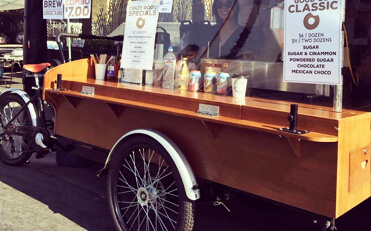 The Jxcycle coffee bike café frame is designed to be ergonomic, comfortable to ride and classic in appearance. Moreover, the car is compact, functional, and suitable for both outdoor and indoor use. If you want to be your own boss, we encourage creative dreamers to join and customize for you, including your coffee brand.