Our hot dog bike is a mobile shop that can be used for cycling or pushing.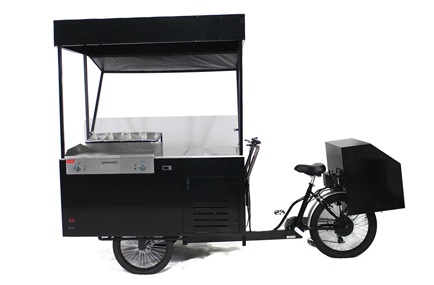 The hot dog bike is equipped with a complete hot dog system, including frying pan, solar panel front and back, stainless steel refrigerator lid, refrigerator, food grade stainless steel table top, acrylic baffle, acrylic box, divided bowl and so on. The bicycle can be customized with electric and pedal power as needed to facilitate outdoor moving. For mobile carts, full-featured is important, and storage space is also important. Our hot dog bike has enough storage inside, also is equipped with a refrigerator for food preservation. With such a large load capacity, there may be people worried about the weight of the hot dog bike. There is no need to worry about it. The three tires are made of bold high-quality tires. Please rest assured.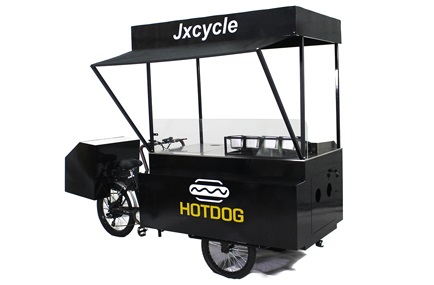 Our hot dog bikes accept custom, color, body advertising, ceilings, LED lights and more.