In today's fast-paced life, families are seeking more convenient and environmentally friendly modes of transportation. Electric cargo bikes have emerged as a highly regarded choice, with those specifically designed for carrying cargo and catering to family needs gaining particular attention. In this report, we will explore these family-focused electric bikes from various perspectives, offering families a novel and enjoyable transportation solution.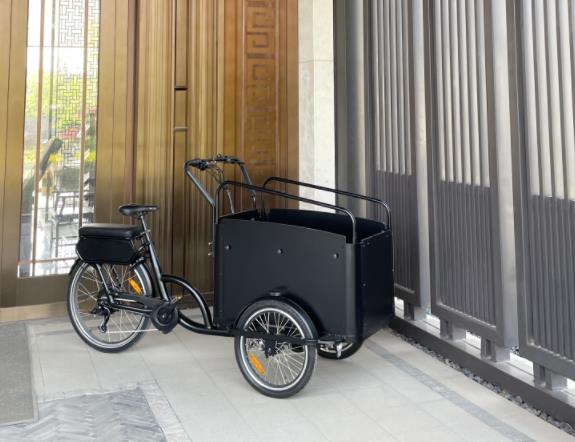 1. Portable Solutions for Family Travel
These electric bikes are not just means of transportation; they embody a lifestyle for families. With lightweight materials and portable designs, they enable entire families to effortlessly meet their daily travel needs. From shopping to transporting children, these bikes have become an indispensable part of modern family life.
2. Eco-Friendly Mobile Freight Transport
These electric bikes not only reduce dependence on fuel but also promote environmental consciousness within the family. By choosing electric bikes, families can contribute to environmental protection, integrating green living into their everyday cargo-carrying and commuting activities.
3. Carrying Children, Carrying Joy
Many of these electric bikes are designed with dedicated child seats and safety belts, allowing parents to carry their children while cycling, creating a warm and intimate parent-child experience. This family travel method is not only practical but also adds joy and closeness to family life.
4. Innovative Designs Catering to Diverse Needs
From multifunctional cargo boxes to intelligent electric assist systems, these electric bikes cater to the diverse needs of families. While incorporating innovative designs, they provide families with more convenience and enjoyment during their travels.
In summary, these electric bikes are changing the way families travel, making cargo-carrying a more relaxed and enjoyable experience. They are not just modes of transportation; they serve as bridges connecting family life with modern technology, ushering in a more intelligent and green future.